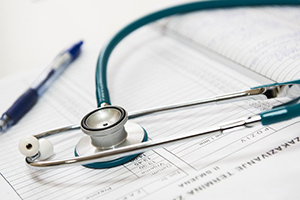 Who Are We?
Absolute Legal Funding is a lawsuit funding company that provides pre-settlement surgical funding when your clients have been injured in an automobile accident, slip and fall, premises case or another accident that has occurred as a result of another person's negligence. Our excellent service, low rates and fast response time has set us apart in the lawsuit funding industry.
The Benefits of Lawsuit Pre-Settlement Surgical Funding
As an attorney, you understand the challenges when dealing with defendants' insurance companies in addition to getting the necessary medical care for your injured clients. Many plaintiffs who suffer from severe and permanent injuries do not have the money to pay for the necessary medical treatment and surgeries they desperately need. They may not have health insurance coverage that is accepted by their surgeon or their No-Fault benefits have been denied or exhausted.
Surgical funding is a fast and easy way for plaintiffs to get the financing they need to pay for the costs and expenses associated with a medically necessary surgical procedure.
Once approved, Absolute Legal Funding will pay the surgeon, anesthesiologist and facility directly before the surgery or procedure takes place.
We can also provide pre-settlement funding to accident victims to help them pay for their monthly living expenses while they are out of work recovering from their procedures.
Good for You, Good for Your Client
In addition to helping your client get the medical care they need, surgical funding significantly strengthens the plaintiffs case and in most cases results in significantly larger settlement award.
The money for the surgery is not repaid until the case has settled, after it has reached its maximum potential. And if there is no settlement or verdict for the plaintiff, nothing is owed back! In addition, Absolute Legal Funding will help pursue arbitration on behalf of your client when the funding is based on a No-Fault IME denial. This may result in your client being reimbursed for the surgery funding.
Documents Required to Apply:
Please provide the following documents for review when applying for surgical funding:
Documents supporting liability/Police Report
Medical treatment records/MRIs/Letter of Medical Necessity
Proof of insurance and policy limits
Invoice from surgeon, facility and anesthesiologist
Any additional liens on the file (i.e. child support, medical liens or prior funding)
Retainer
For more information, contact Absolute Legal Funding today!
Absolute Legal Funding
Funding You Can Depend On™
(888) 696-6449
info@absolutelegalfunding.com